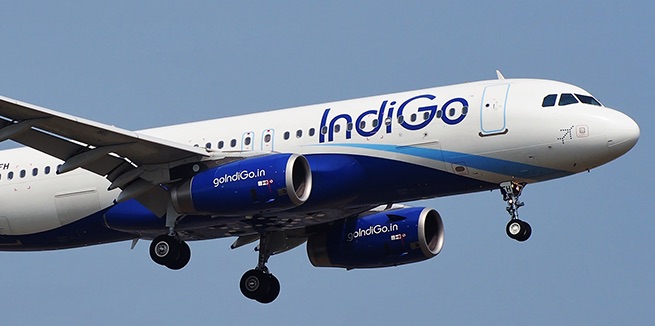 Indigo airlines is one of the most popular air carriers in the country and its customer base has grown in leaps and bounds over the years because of its quality service which focuses on customer satisfaction. Indigo is not just popular within the country, but it has also established itself as one of the fastest growing low cost carriers across the world. It has an impressive fleet of aircraft, a dedicated set of staff and innumerable flights connecting to as many as 36 destinations. This low cost air carrier offers a number of services that have created many satisfied customers and are drawing more and more people to join its customer base.
One of the most convenient services offered by this airline operator is the web check in service. The web check in services allows you to check in your baggage, pick your preferred seat and print your boarding pass from the comfort of your home. There are times when desperate calls are being made for boarding at the airport and passengers cannot check in because of long queues at the baggage counters. This service has been rolled out to facilitate hassle free travel experience and make baggage check in procedures much easier for travelers.
Indigo Airlines Services
In case you are travelling with Indigo, you can easily check in to your flight anytime between 48 to 2 hours of flight departure. All domestic flight passengers can avail of this service and check in directly to security counters with the boarding pass in hand. For those who have to check in baggage, there are special counters in cities such as Delhi, Bangalore, Mumbai, Chennai, Hyderabad and Kolkata. In all other cities, passengers can deposit their luggage at the airport ticket counters. However, infants, people using wheelchairs, medical passengers or unaccompanied minors cannot be checked in using this facility.
Other info about IndiGO Airlines
This is an exclusive service offered for its passengers by Indigo Airlines and hence only passengers of Indigo can check in using this service. Also, in case of fraudulent entries using credit cards, the airlines reserves the right to cancel any web checks in. Also, if passengers wishing to cancel their booking prior to departure have used this facility to check in, they can call the toll free number of the airline +91-9910383838 and cancel their booking over the phone 2 hours prior to departure.
This facility, however, is available only on direct flights and not connecting flights. All passengers are expected to carry required documents for the validation of identity and address at the time of check in. These documents will be check at the entrance of the airport by security personnel and Indigo staff before the passenger is allowed to board the flight. Before you avail of the web-check in facility, it is recommended that you read the instructions provided at the back of your boarding pass carefully.
Avail of this amazing service by Indigo and say goodbye to long queues and baggage check in hassles. The Indigo web check in service makes travel much easier, convenient and enjoyable.